AIR MEDAL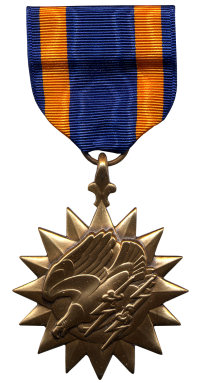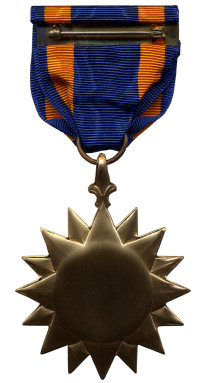 FRONT
BACK
THE AIR MEDAL IS AWARDED TO ANY PERSON WHO, WHILE

SERVING IN ANY CAPACITY IN OR WITH THE ARMED FORCES OF

THE UNITED STATES, SHALL HAVE DISTINGUISHED HIMSELF BY

MERITORIOUS ACHIEVEMENT WHILE PARTICIPATING IN AERIAL

FLIGHT. AWARDS MAY BE MADE TO RECOGNIZE SINGLE ACTS OF

MERIT OR HEROISM OR FOR MERITORIOUS SERVICE.


MIKE RECEIVED THIS AWARD TWICE IN VIETNAM.

ARMY COMMENDATION MEDAL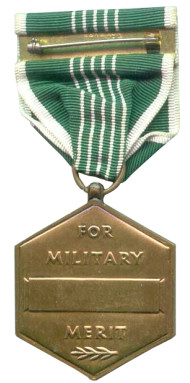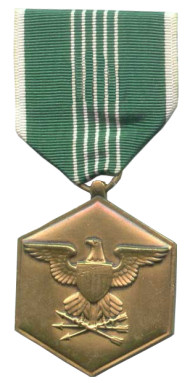 FRONT
BACK
THIS MEDAL IS AWARDED TO ANY MEMBER OF THE ARMED

FORCES, OTHER THAN GENERAL OFFICERS, WHO

DISTINGUISHED HIMSELF BY HEROISM, MERITORIOUS

ACHIEVEMENT OR MERITORIOUS SERVICE.
GOOD CONDUCT MEDAL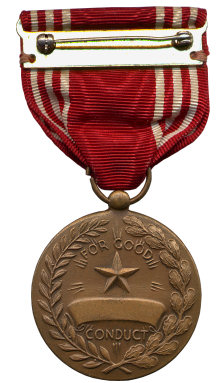 FRONT
BACK
THIS MEDAL IS AWARDED FOR EXEMPLARY BEHAVIOR, EFFICIENCY,

AND FIDELITY IN ACTIVE FEDERAL MILITARY SERVICE. IT IS

AWARDED ON A SELECTIVE BASIS TO EACH SOLDIER WHO

DISTINGUISHES HIMSELF FROM AMOUNG HIS/HER FELLOW

SOLDIERS BY THEIR EXEMPLARY CONDUCT, EFFICIENCY, AND

FIDELITY THROUGHOUT A SPECIFIED PERIOD OF CONTINUOUS

ENLISTMENT.



MIKE WAS AWARDED THIS FIVE TIMES.
NATIONAL DEFENSE SERVICE MEDAL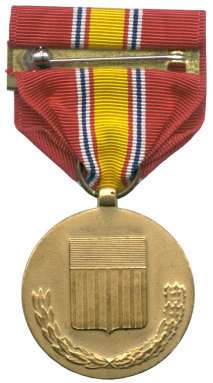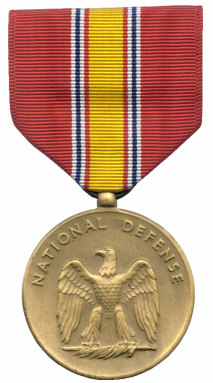 FRONT
BACK
MIKE WAS AWARDED THIS MEDAL FOR HONORABLE ACTIVE

SERVICE DURING THE TIME FRAME 01 JANUARY 1961 TO

14 AUGUST 1974
ARMED FORCES EXPEDITIONARY MEDAL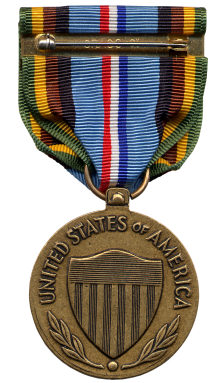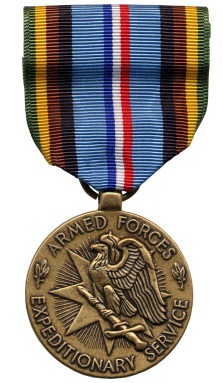 FRONT
BACK
AWARDED TO MEMBERS OF THE ARMED FORCES WHO

PARTICIPATE AS MEMBERS OF MILiTARY UNITS IN A MILITARY

OPERATION IN THE OPINION OF THE JOINT CHIEFS OF STAFF IN

SIGNIFICANT NUMBERS AND ENCOUNTER DURING SUCH

PARTICIPATION FOREIGN ARMED OPPOSITION,OR ARE

OTHERWISE PLACE IN SUCH A POSITION THAT IN THE OPINION

OF THE JCS, HOSTILE ACTION BY FOREIGN ARMED FORCES WAS

IMMINENT EVEN THOUGH IT DOES NOT MATERIALIZE.
VIETNAM SERVICE MEDAL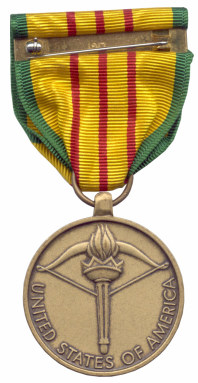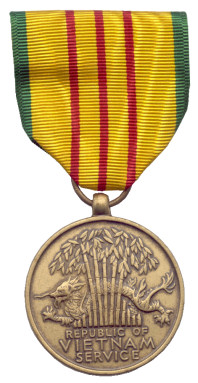 FRONT
BACK
AWARDED TO ALL MEMBERS OF THE ARMED FORCES SERVING IN

VIETNAM AND CONTIGUOUS WATERS OR AIRSPACE THEReOVER,

AFTER 03 JULY 1965 THROUGH 28 MARCH 1973.
VIETNAM GALLANTRY CROSS WITH PALM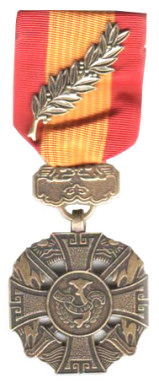 U.S. MILITARY UNITS WERE INDIVIDUALLY CITED FOR AWARD OF THE

VIETNAM GALLANTRY CROSS AND TO MILITARY PERSONNEL WHO HAVE

ACCOMPLISHED DEEDS OF VALOR OR DISPLAYED HEROIC CONDUCT WHILE

FIGHTING THE ENEMY AND HAVE BEEN CITED INDIVIDUALLY AT THE

REGIMENT, BRIGADE, DIVISION, CORPS, OR ARMED FORCES LEVEL.
REPUBLIC OF VIETNAM CAMPAIGN MEDAL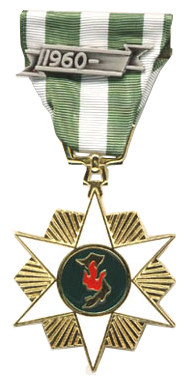 THE REPUBLIC OF VIETNAM CAMPAIGN MEDAL IS AWARDED TO PERSONNEL

WHO SERVED IN THE COUNTRY. MIKE RECEIVED THIS MEDAL FOR HIS

SERVICE FOR THE TIME FRAME OF 02 AUGUST 1966 TO 01 AUGUST 1967

COMBAT INFANTRY BADGE
PRESENTED TO THOSE OFFICERS AND SOLDIERS, IN THE GRADE OF COLONEL

AND BELOW, WHO PARTICIPATE IN ACTIVE GROUND COMBAT WHILE ASSIGNED AS

A MEMBER OF AN INFANTRY OR SPECIAL FORCES UNIT, BRIGADE OR SMALLER

SIZE, DURING ANY PERIOD SUBSEQUENT TO 06 DECEMBER 1941.

MERITORIOUS UNIT COMMENDATION
AWARDED FOR, AT LEAST, SIX MONTHS OF EXCEPTIONALLY MERITORIOUS

CONDUCT IN SUPPORT OF MILITARY OPERATIONS TO SERVICE AND SUPPORT

UNITS OF THE US ARMED FORCES.

SFC PEARSON JUST BEFORE RETIREMENT