William Wade Dudley
Mustered into servcie as a Captain onJuly 29th, 1861
Born 27 August 1842
Died 15 December 1909
Buried Arlington National Cemetery, Washington D.C.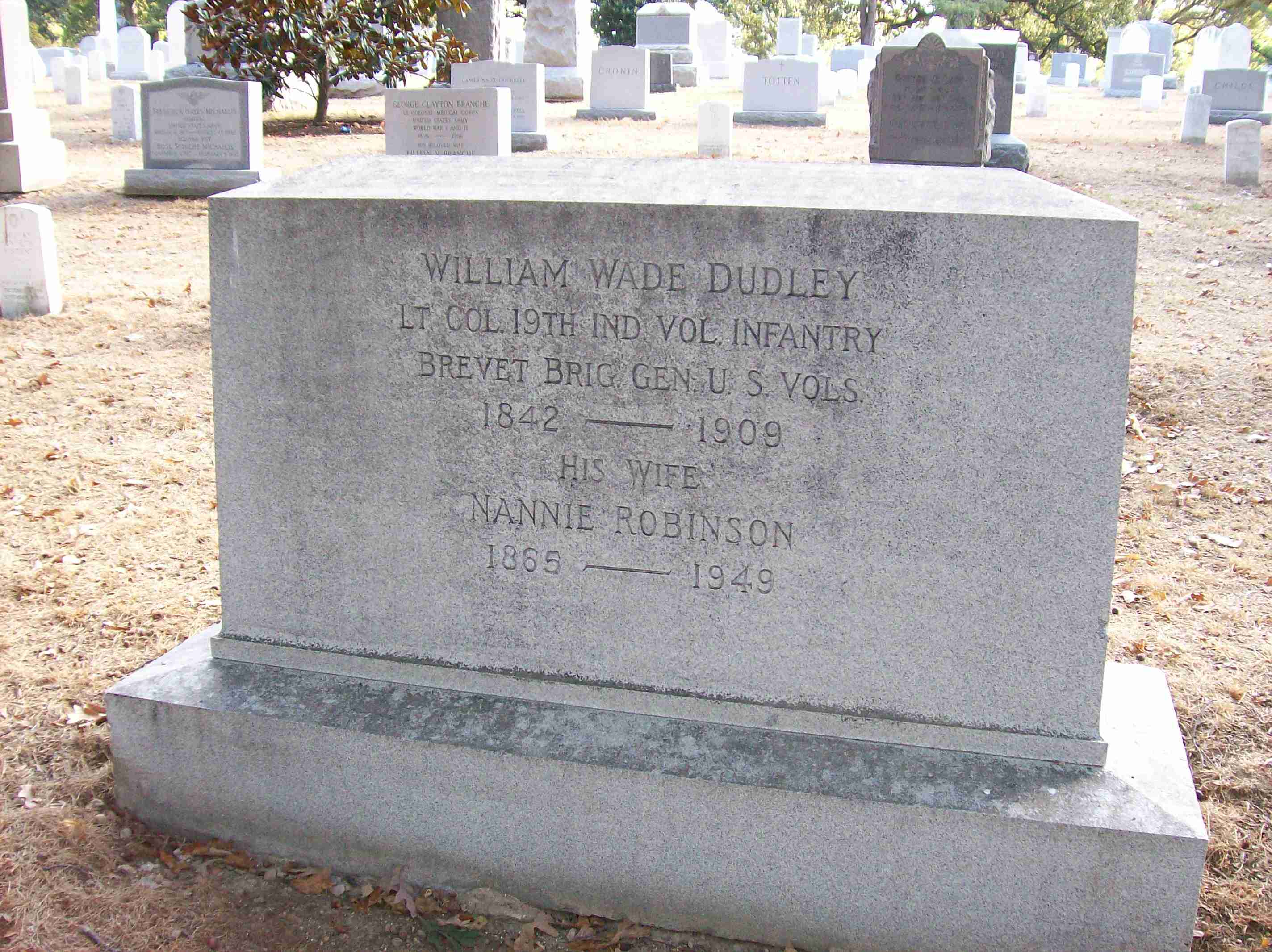 Photo by Michael R. Patterson
Captain Dudley rose in the ranks to Lieutenant Colonel when he was wounded in the right leg at the Battle of Gettysburg. Two days later they amputated his leg below the knee. He left the 19th Indiana because of this wound on April 9th, 1864 and went to the Veteran Reserve Corps where he received a brevet as Brigadier General. He mustered out of the service for good on June 30th, 1866.