Mustered into service as a Private on July 29, 1861
Born 15th January 1845
Died 01 January 1932
Buried Mount Pleasant Cemetery, Johnson Co. Indiana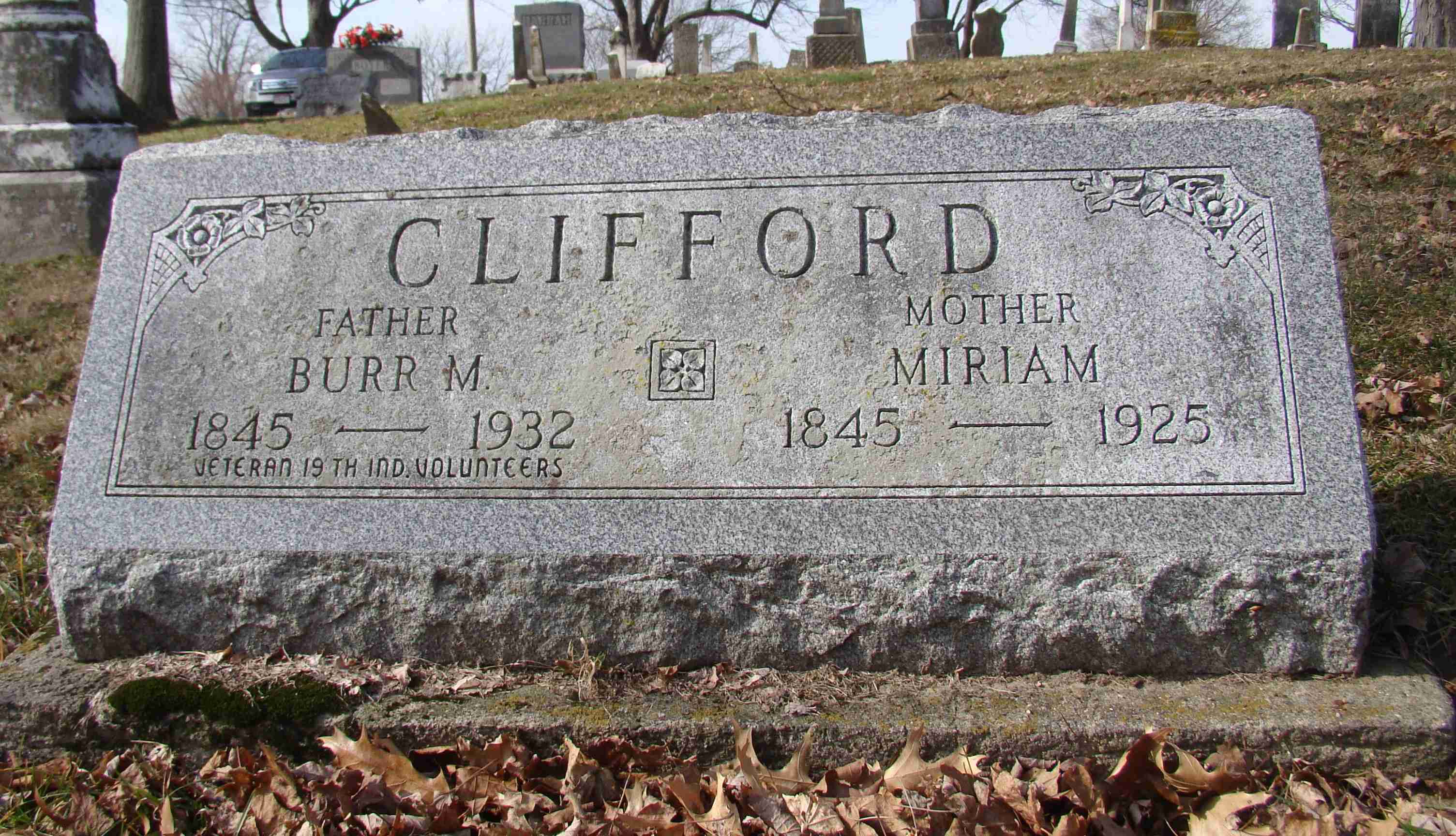 Private Clifford was one of the soldiers that carried the State flag during the Battle of Gettysburg on July 1st, 1863. He was unhurt but had five bullet holes in is uniform after the battle. Burr would later serve as Quartermaster Sergeant in the 20th Indiana Infantry until his muster out of service.