Mustered into service as LieutenantColonel on July 29th, 1861
Born 22 February 1828
Died 15 March 1894
Buried Greenwood Pioneer Cemetery, Fremont Co. Colorado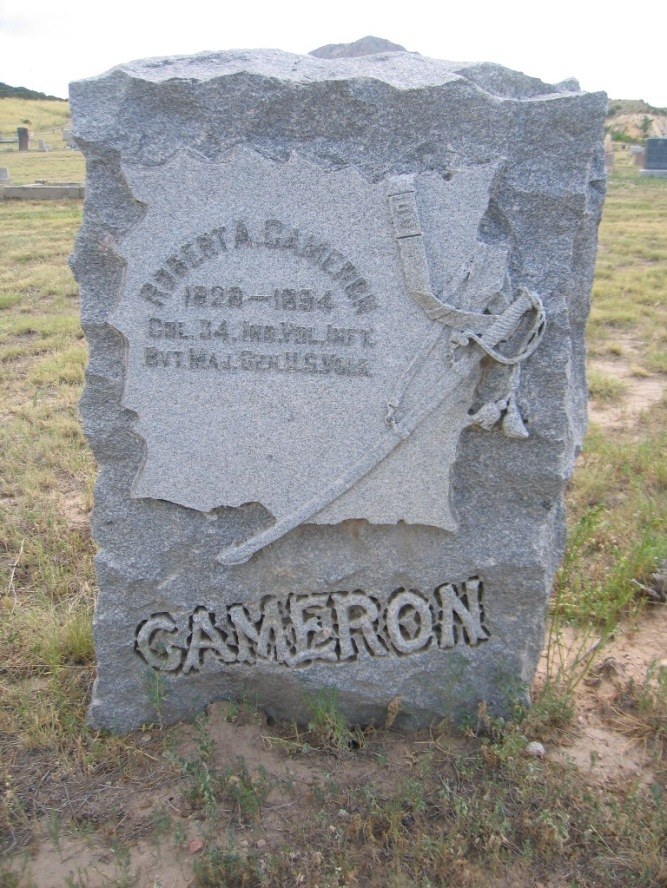 LieutenantColonel Cameron first served as a Captain in Company F of the 9th Indiana Infantry before joining the 19th Indiana. He transferred to the field and staff of the 34th Indiana Infantry then took a position in the US Volunteers General Staff ending his military life as a Major General in the summer of 1865.
He filed for a pension in 1883.